New month equals new goals! Now that February is done, it's time to focus on my resolution for March, my fitness.
I really want to take this month and focus on myself and by the end, I would like to be a stronger, fitter, healthier me. Some things I would like to really focus on this month are:
Stretching – Every night before going to bed, I want to stretch and be more limber. I used to be SO BENDY in high school and college, and then that just stopped. I still remember the stretching routine we used in color guard (it was amazing!) so I'll be busting that out again.
Walking – Getting a Fitbit has really motivated me on this one already, but I want to walk more every day and hit 10,000 steps! Going on a walk every afternoon at work helps, but I want to try and either go on another walk when I wake up OR when I get home from work. My friend Allison and I even talked about going on walks "together" aka talking on the phone while we walk outside. That will be so fun!
Working Out – Apart from walking, my goal is to do a real, actual workout at least 3 days a week. That might not seem like much, but it will work for me for March. I have lots of workouts saved to Pinterest and I'm excited to try some of them out!
Try 4 Classes – I want to branch out and try some new workout classes! I'm planning on doing yoga on the Margaret Hunt Hill Bridge this next weekend (I'm hoping to get some good pics of the skyline!), and I know a lot of gyms offer free or discounted classes for newbies, so I'll definitely be doing some research on that!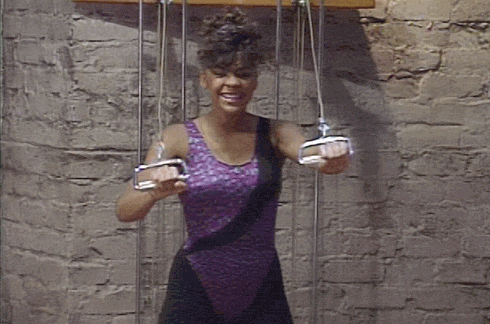 So that's my plan for March! You should join me in making fitness a priority this month (so that way I don't have to do it alone!!)